Do you want your home to be presented to prospective buyers in the best possible manner?
It's simple... choose us as your Realtors! We will market your home and all it's features on our city, regional and national web sites in order provide extensive exposure of your home to as many buyers as possible. The more buyers your home is exposed to, the better the odds are that your home will sell more quickly and for more money. Why restrict the marketing of your home to the traditional methods of just placing it on the MLS (Multiple Listing Service) and placing a sign in the front yard when there are so many more effective methods available? We typically take 75-150 photos of each of our listings, then pick only the best photos to market your house... and that's just the beginning! Let us show you how we can make a difference in the sale of your property.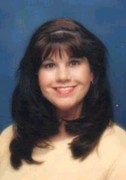 Leanne Paynter
G.R.I., e-PRO, REALTORŪ
(954) 846-1600



View our Marketing Action Plan!
.
Thinking of Selling?
Find out your home's worth:
Receive a complimentary
home value report.


Schedule an appointment
with us now!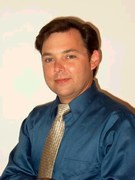 Charles Paynter
REALTORŪ
(954) 846-1600

.
.
Broward County Home Values : Free Real Estate Reports : Search Florida MLS Listings : Broward County Property Values
Broward County Real Estate : East Broward Real Estate : Broward Condos : Broward County Homes for Sale
Plantation Florida Real Estate : Plantation Acres : Hawks Landing : Plantation Florida Homes for Sale
Weston Florida Real Estate : Weston Florida Homes for Sale : Isles at Weston : Weston Real Estate
Davie Florida Real Estate : Davie Property : Davie Homes for Sale : Imagination Farms : Davie Condos
Fort Lauderdale Real Estate : Fort Lauderdale Homes for Sale : Fort Lauderdale Condos for Sale
Pompano Beach Real Estate : Pompano Beach Condos for Sale : Pompano Beach Oceanfront Condos
Boca Raton Real Estate : Boca Raton Homes : Boca Raton Florida Condo : Boca Raton Florida Real Estate
Wellington Florida Real Estate : Village Walk Wellington : Olympia Wellington : Victoria Grove : Wellington Real Estate
South Florida Commercial Real Estate : Broward County Commercial Real Estate